Using ultrasound (more than 20KHZ) is above the limit of human hearing, but within the dogs.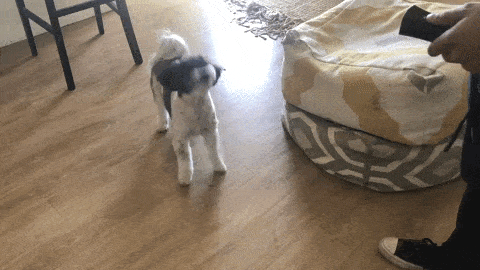 It has the following three functions:
Training the dog:Push the switch down to the middle-grade, and press the button BEAM (above).
Driving the dog:When you are confronted with ferocious dogs, please push the switch to the last-grade. Aim at the ferocious dogs and press the BEAM button, and then the dog will feel terrified and get away immediately.
Illuminating:Push the switch to the up-grade and press the BEAM button. It can be used as a torch.
Features:
Produces discomforting, but safe sound
Only audible to animals
Works up to 25 feet away
It works by ultrasonic light in 125 dB
9 volts fold level battery
Package content:
1 x Anti-Barking Dog Ultrasonic Device