Fabric rose under a bell decorated with LEDs accompanied by Stitch or Angel give someone special a gift lasting forever 🌹
The perfect gift that will look great as a decoration piece in your loved one's home or office. these handmade rose last a lifetime with no care needed!
The best gift for Anniversaries, Weddings, Birthdays, or any occasion that warrants such a unique and precious gift.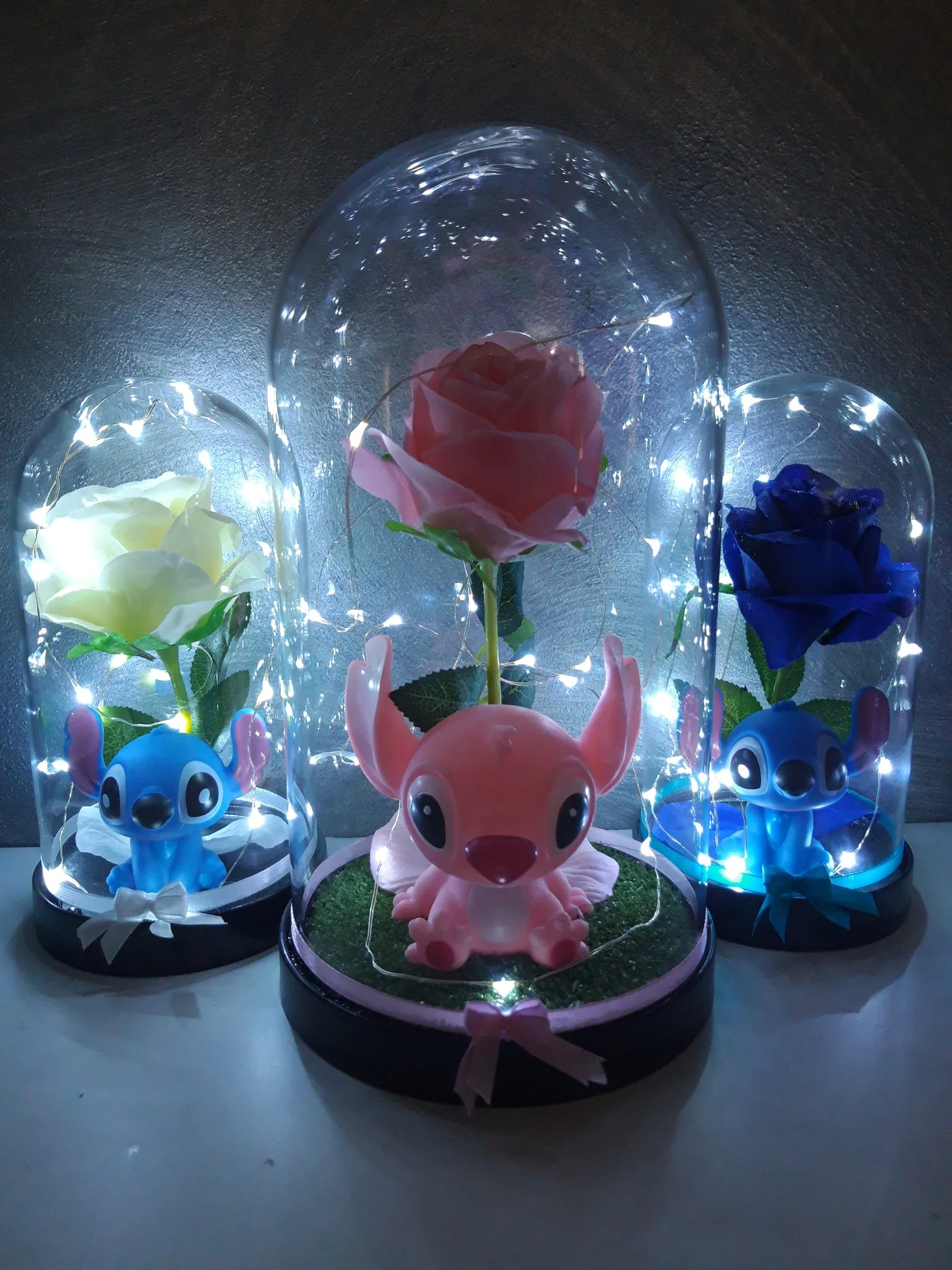 Height 20cm lights included